L&DI Blog & News
Learning & Development Institute, founded in 1969, is the professional body representing members concerned with Learning and Talent Development in Ireland.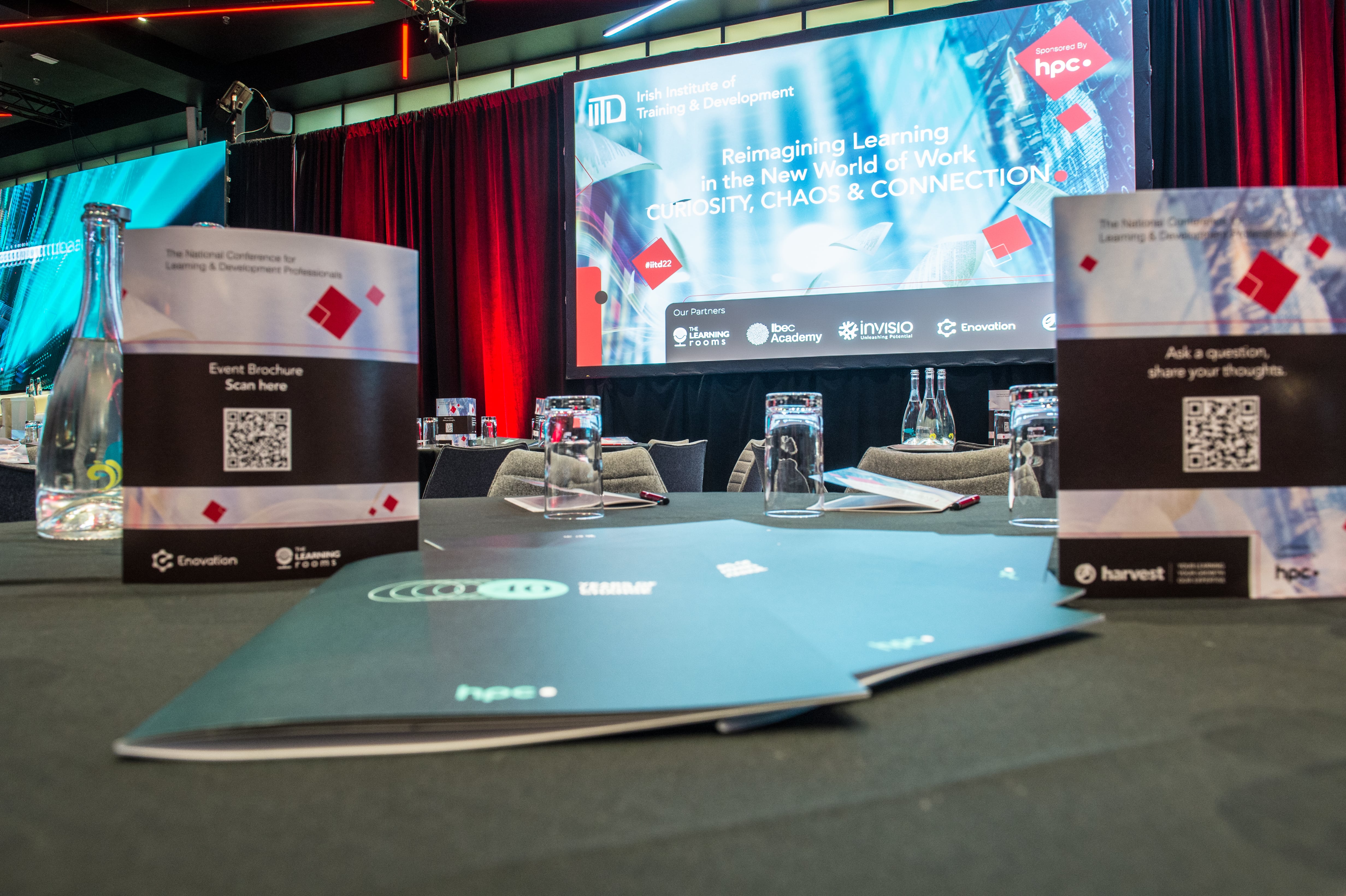 CURIOSITY, CHAOS & CONNECTION
By Lory Manrique, Global Sales Operations Director, Quest Software
After three long years, learning professionals in Ireland were finally able to collaborate in person again. The draw on November 16th, 2022, was this year's theme: Reimagining Learning in the New World of Work: CURIOSITY, CHAOS & CONNECTION.
Curiosity was certainly high, as the 2.15 pm agenda item was "ALL WILL BE REVEALED" - but before curiosity could be sated, there was a busy morning of speakers, networking, and a roundtable discussion session.
In his welcoming address, David Storrs, MD of HPC emphasised the importance of why and how skills should be driving the L&D agenda, a perfect segue into the first presentation of the day by Professors David Collings and John McMackin of Dublin City University (DCU).
The DCU team premise is that L&D organisations can future-proof themselves by approaching their organisations' needs using a skills-based lens. Skills-based HR deconstructs roles into critical tasks,false
Other topics to explore