L&DI Blog & News
The Learning & Development Institute, founded in 1969, is the professional body representing members concerned with Learning and Talent Development in Ireland.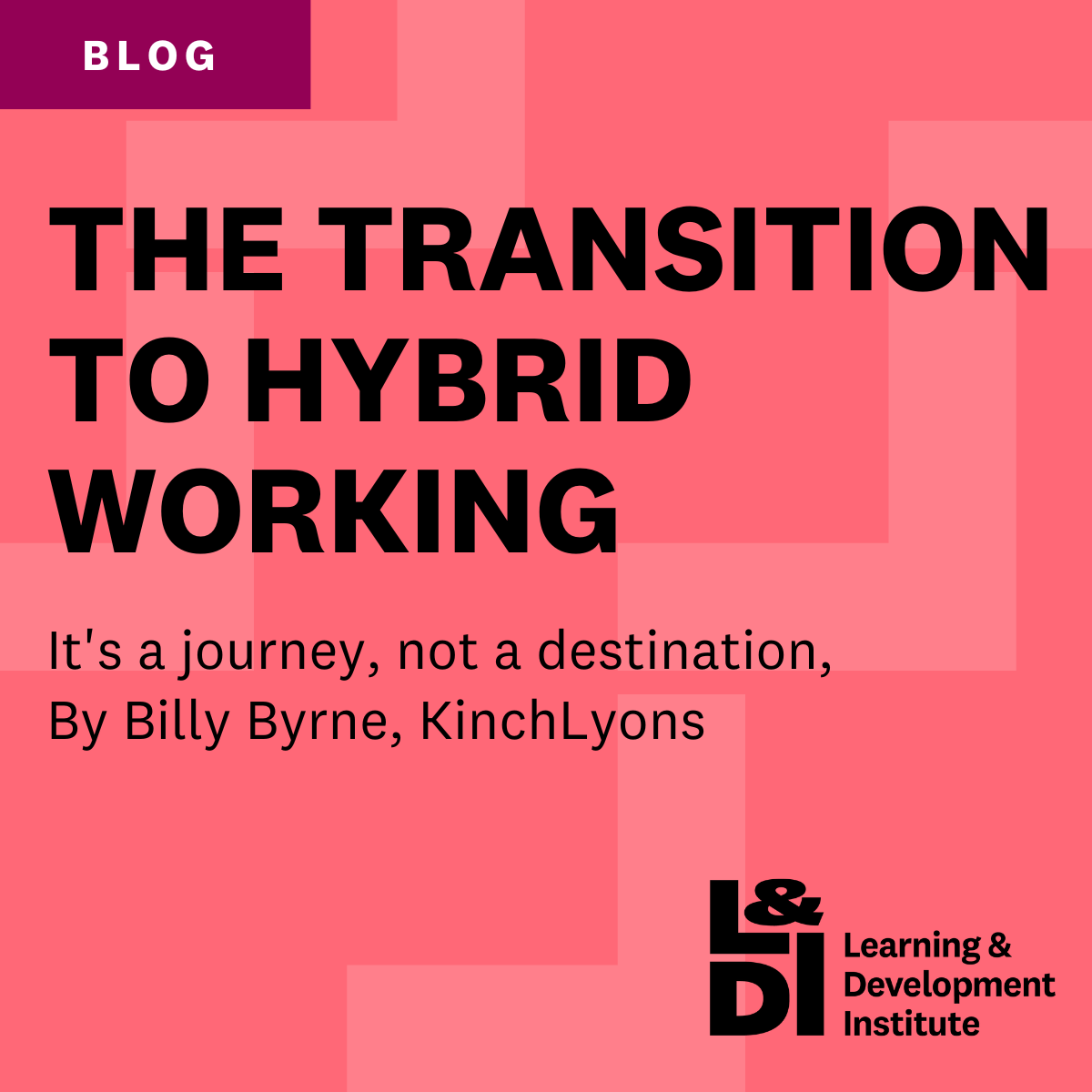 The transition to hybrid working
It's a journey, not a destination
By Billy Byrne, Executive Coach & Leadership Development Specialist, KinchLyons
Picture this scenario. You and your colleagues have been invited to an event at one of the company's main offices. Being a large organisation, your colleagues are spread across various locations throughout the country. As a result, some of them have quite a long journey to get to the event whereas others, including yourself, are already working at the location. If everyone set out at the same time to travel to the event would you expect them to arrive at the same time? Of course not. Any yet, if we were to consider our response to change as a journey, this is what we often expect.
It was William Bridges in 1980 who first introduced the term "transition" to differentiate between Change (what happens) and Transition (our psychological response to that change). To return to our metaphor, Transition refers to the psychological journey that we take as we respond andfalse
Other topics to explore