L&DI Blog & News
The Learning & Development Institute, founded in 1969, is the professional body representing members concerned with Learning and Talent Development in Ireland.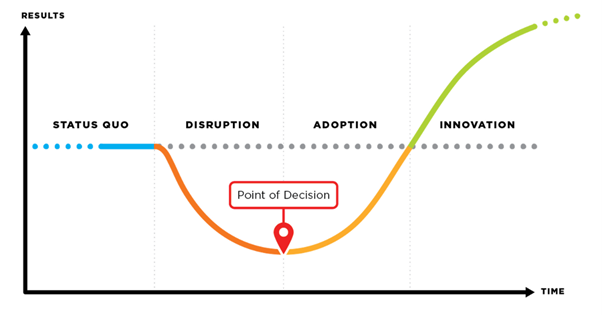 The Language of Change
By Curtis Bateman, Change Expert and Vice President, International Direct Offices, FranklinCovey"Language is the road map of a culture. It tells you where its people come from and where they are going."- Rita Mae Brown
What happens when there's a bump in that road? Or a storm felled tree blocking it? When change, of any kind, makes direction or destination less certain, language has to work a lot harder to keep people calm, connected, and committed to a collective purpose. The map it provides becomes riskier to navigate with the words we wield meaning the difference between progress and chaos. They have the power to motivate, inspire, and bring out the best in people; but they can also be misused, leading to stress, anxiety and resentment.
A leader's dilemmaOur emotional reactions to language are largely unavoidable. That is why the words you use matter and intentional language is critical in guiding reactions to change. There are two dilemmas' leaders face which makes this difficult.
Other topics to explore